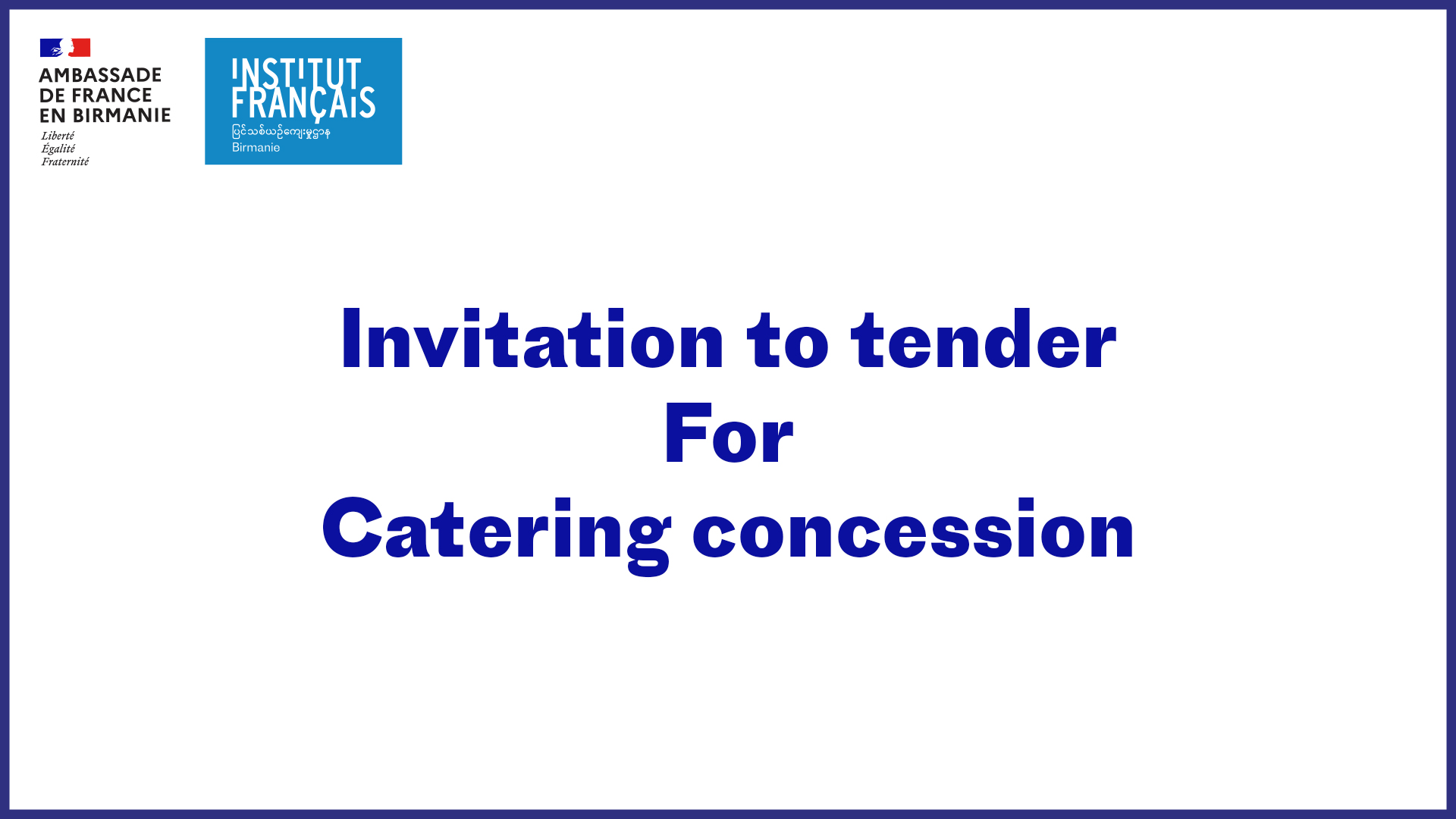 The French Institute of Myanmar is searching for a catering company to run the catering contract for its cafeteria/ restaurant.
Situated inside the compound of the French Institute (diplomatic compound), the cafeteria/ restaurant shall operate as a take-out counter, and it shall occupy 35 square meters of an outdoor 88 square meters covered space that accommodates more than 50 customers at the same time.
The cafeteria/ restaurant shall be able to serve food (preferably French-oriented) and drinks, both for the students of the French Institute and the general public.
This is a unique opportunity for dynamic, forward-thinking, and innovative catering companies that are suitably resourced to provide quality service at an affordable price.
There shall be a monthly rent, excluding charges for electricity (separate electricity meter), plus 1% of the annual turnover and a subscription of fire insurance.
Expressions of interest are invited from suitably qualified, experienced companies/ individuals that would like to be invited to tender for the catering contract.
To register your interest, visit the facilities or receive some more information. Please email waiwai@ifbirmanie.com or call Mrs. Khaing Wai Wai Thwin, Tel: 535428, 537122, and 536900.
The deadline for expressions of interest is before midnight on the 20th of March 2022.