Time saved in transport and energy = savings in money
Able to study comfortably from anywhere and in complete safety
Quality of teaching: techniques used and activities such as video, photos, phonetics, challenges, …
French Courses in June 2023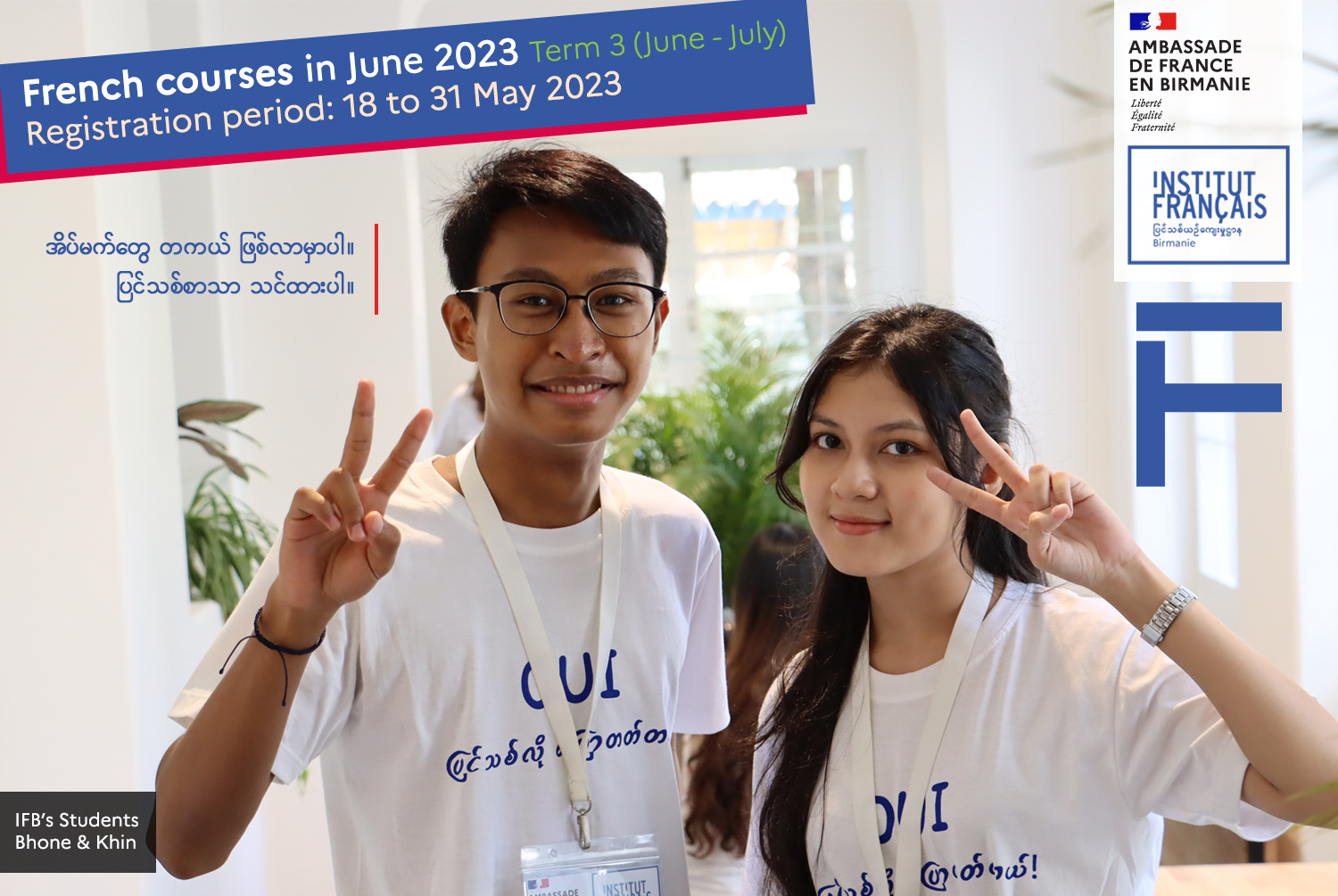 New Curriculum! A New Pace to Go Further and Faster!
How to enroll or re-enroll?
Please contact our students' secretary during office hours
to enroll,
to check your level and class, and
to make payment.
Tuesday to Saturday
9:00 am to 12:30 pm
2:00 pm to 5:00 pm
✆ (+95) 9 262 611 438

 courses@ifbirmanie.org
(Closed on Public Holidays + Sundays and Mondays)
French Language Levels provided by IFB
For those who are new, please check with our Student Affair Secretary to take the placement test.


For current students, the time table remains the same.

Regular French Courses (A 1.1) for 55 hours
Bimodal (Online/ On-site)
Maximum 15 students per class
A 1.1 (Saturday & Sunday)
Starting on 23 April 2022
Registration Fees: 15 $

Textbooks Fees: 40 $
A 1.1 (Saturday & Sunday)
Starting on 23 April 2022
Registration Fees: 15 $

Textbooks Fees: 40 $
A 1.1 (Tuesday & Thursday)
Starting on 21 April 2022
Registration Fees: 15 $

Textbooks Fees: 40 $