Chef Fauvel proposes this French recipe to make at home with local ingredients!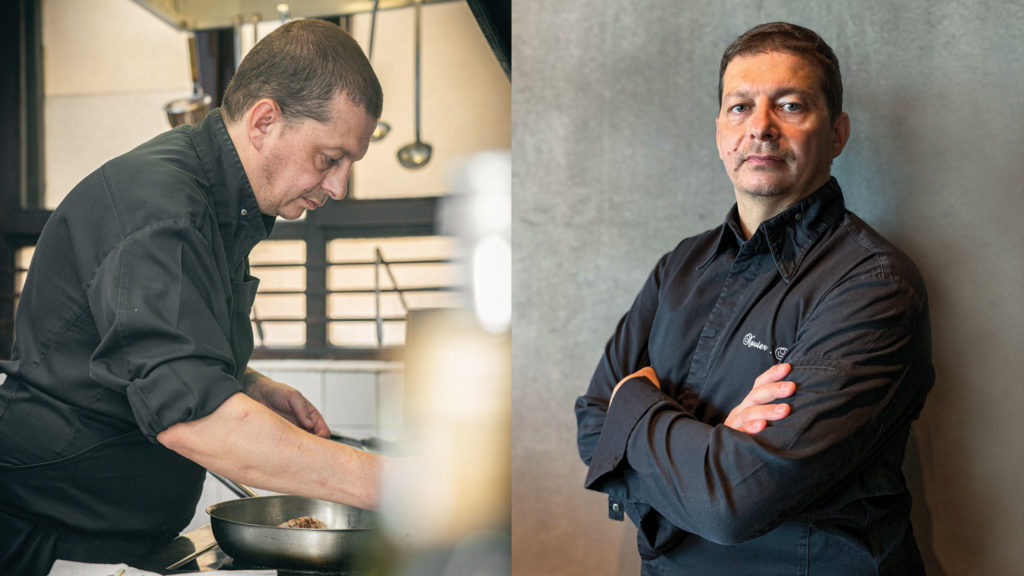 Monsieur Xavier Fauvel, Chef at The Strand
Beef stew, gnocchi, pumpkin (For 4 people)
1 kg braised or stewed beef
2 carrots
2 large onions
1 bunch of Burmese celery
2 cloves garlic
10 Burmese peppercorns
50 cl of red wine
1 sprig of thyme
1 orange zest
1 lemon zest (large Burmese lemon)
4 tomatoes
Beef broth
Chicken broth
Olive oil
Salt pepper
---

Make your marinade
Cut the meat into pieces. Wash and peel the vegetables. Cut the carrots into 5 cm bevels. Cut the onions in eight, and mince the celery. Peel the garlic. Crush the pepper. Place everything in a container with wine, herbs and zest for four hours.
---

The cooking
Remove the skin from the tomatoes after immersing them in boiling water, and cut them into quarters. Drain the meat and vegetables, keeping the marinade aside. Heat a little olive oil in a casserole dish. Brown the pieces of beef, then drain and set aside. Repeat the same operation with the vegetables, but without coloring them. Return the beef to the casserole dish. Add the marinade, heat it, then crack a match above. The flames created will remove the acidity from the wine.
Add the broths, and cook for 3 to 4 hours over low heat, until the meat is cooked.
If necessary, reduce the juice, or if the juice is too compact, add a little water.
---

Preparing the Gnocchi
500 g potato (large if possible)
100 g pumpkin
150 g flour
1 egg
Wash the potatoes and cook them with the skin in salted water, making sure to keep them just cooked. Bake the piece of pumpkin in the oven at 180 degrees Celsius, in aluminum foil, until it is tender, then crush it finely. Peel potatoes. Puree them by passing the potatoes through a sieve, pressing them down with a Maryse, to obtain the smoothest possible mash. Carry out this maneuver quickly, keeping the preparation warm. Add the egg, flour, salt and pepper, working the mash as little as possible. Add the pumpkin. Separate the dough in half, keeping it warm. Form two tubes of 1.5 cm in diameter, cut them into plugs of 2 cm in length. Cook them in boiling salted water. When they rise to the surface, they are ready. Serve them with stew and juice. Enjoy your meal!