The institute is more than ever at your side!
We take up the challenge of bringing French and Francophone culture to your home.
In the spotlight this week, architecture!
Here is the program for the week :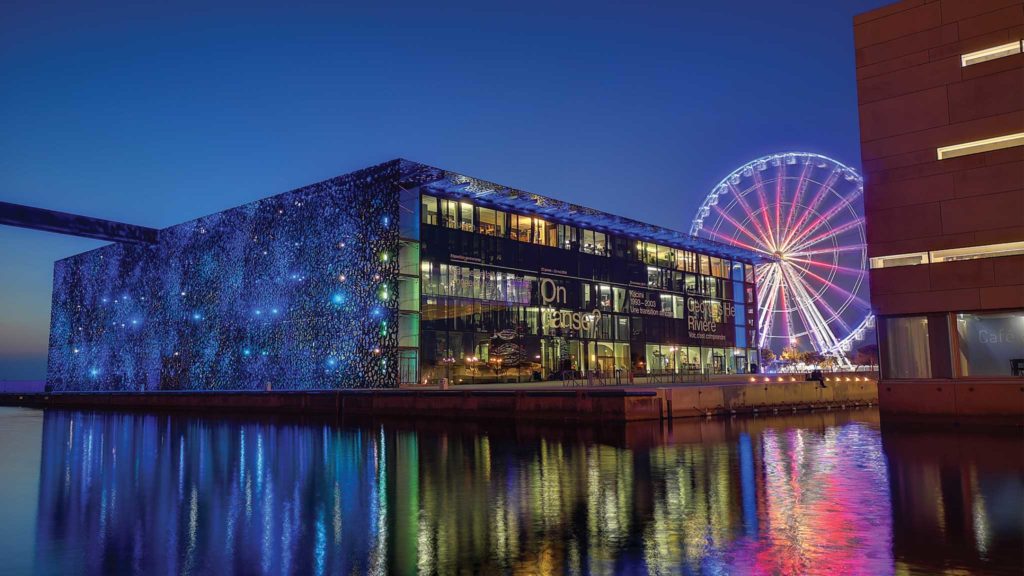 This week will be dedicated to the first art: architecture. As you might expect, we will be focusing on French architecture. Today, we invite you to visit an outstanding example of modern architecture: the MuCEM – The Museum of European and Mediterranean Civilisations, designed by the architect Rudy Ricciotti.
Do you where this building is located? We will help you by giving you a choice between 3 French cities: Poitiers, Marseille or Nice? Give us the answer in the comments!
TUESDAY / French Language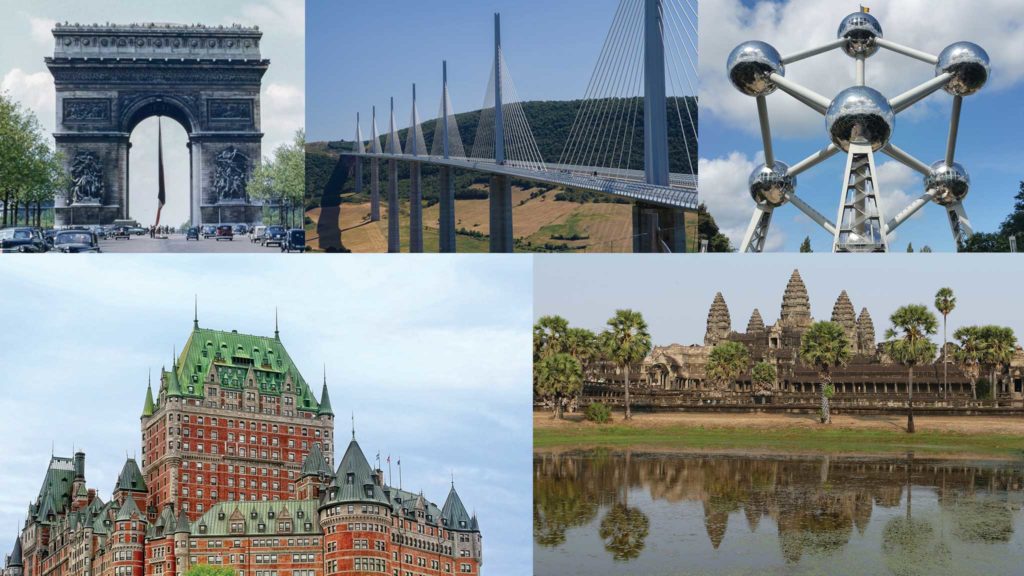 Architecture of the world!
Look at these 5 famous monuments. They are all located in a different French-speaking country.
Can you guess for each its name and the country where it is? Write your answer in the comment.
Bon voyage!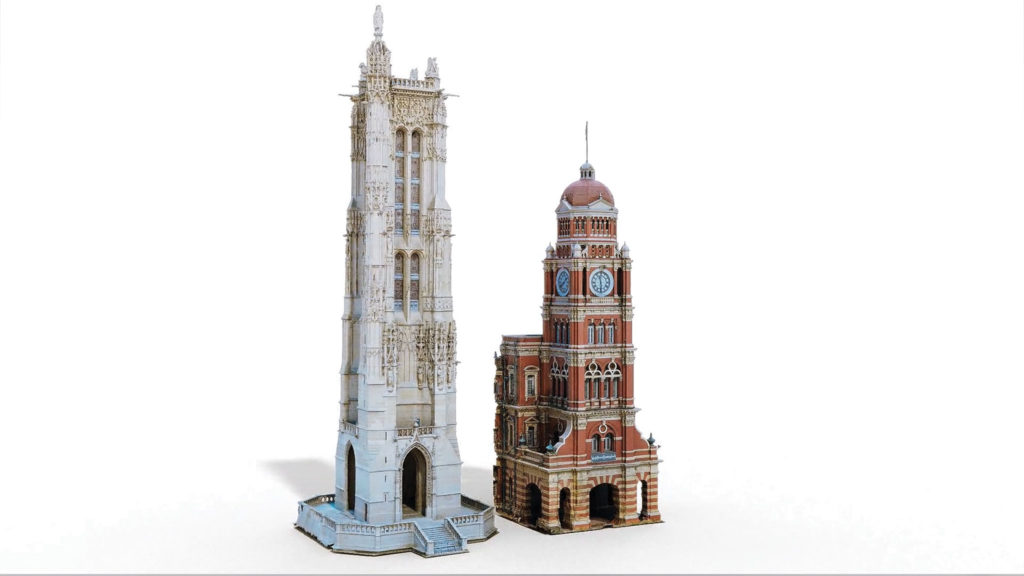 For this week devoted to architecture, we would like to come back to a project developed by the French Institute of Myanmar, unique of its kind, presented in 2017 as part of the Pix'Art festival and produced by ICONEM. ICONEM is an innovative French startup specialized in 3D digitization of heritage sites.
This is a video of the Yangon Supreme Court, an iconic building in the city, in the Queen Anne style, from which ICONEM has produced a photogrammetric 3D model. This achievement also puts in parallel the Saint-Jacques Tower in Paris, in flamboyant Gothic style, which was also digitized for the occasion. The result is particularly surprising and highlights common points between the two buildings.
THURSDAY / French Language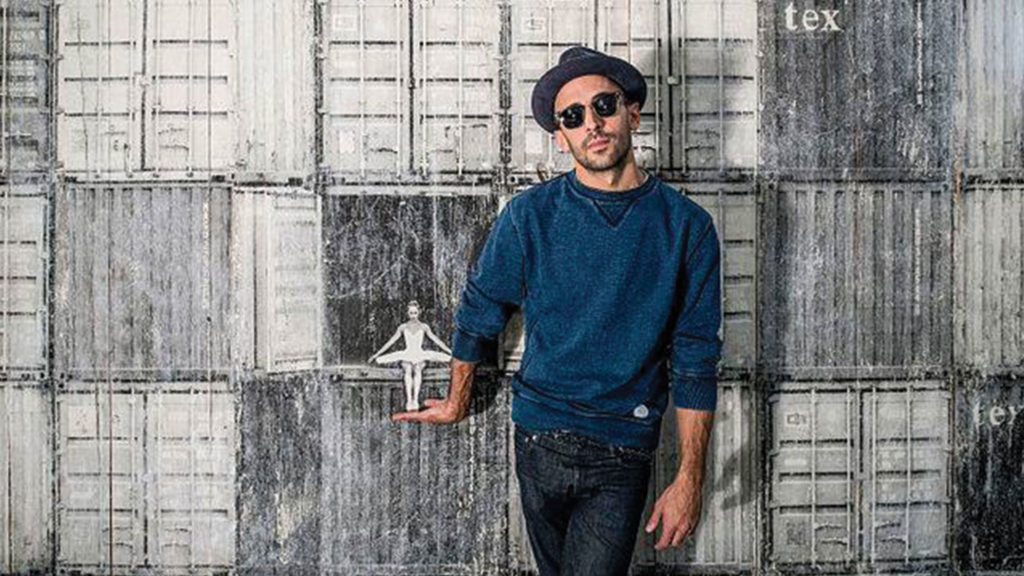 Answers for French Exercise about JR:
1) Quel âge a JR ?
>>> 33 ans
2) Où a été installé ce trompe-l'œil ?
>>> sur la pyramide du Louvre
3) Combien de temps ce trompe-l'œil est-il resté en place?
>>> Un mois
4) Que pensez-vous de cette œuvre de « street art » ?
>>> Vous avez écrit : Attirant, créatif, créativité, voir cela en Birmanie, nouvelle vision du Louvre, magnifique, collaboration avec Agnès Varda.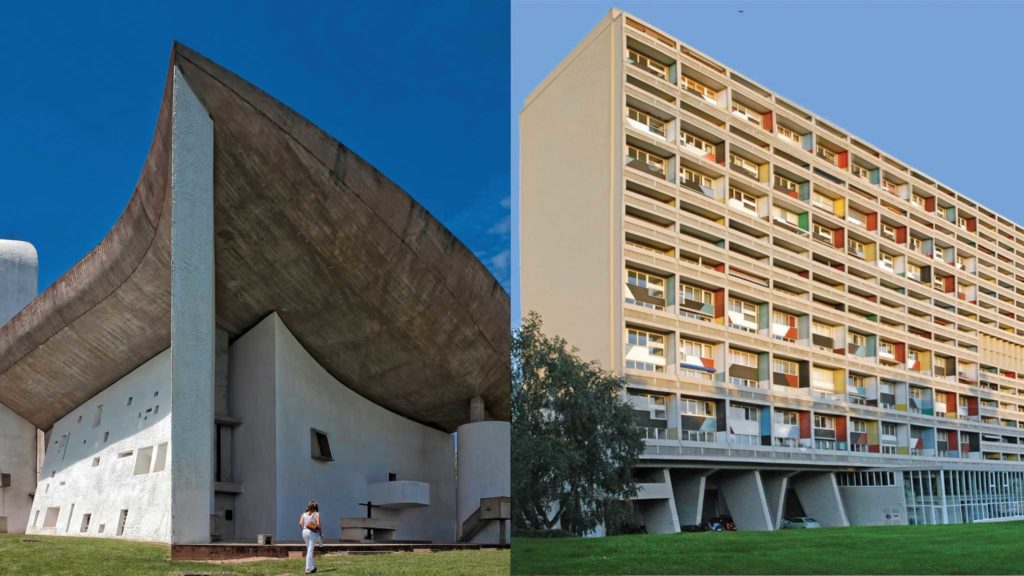 Do you know Le Corbusier?
An internationally renowned architect and town planner, one of the great figures of the modern movement, Le Corbusier developed a vision of functionalist architecture. He is known for great achievements such as La Cité Radieuse or Villa Savoye, but his art and theories also apply to smaller spaces … like a cabin! This video will introduce you to Le Corbusier and his "castle" as he had fun calling this cabin, located in the south of France and listed as a UNESCO World Heritage Site.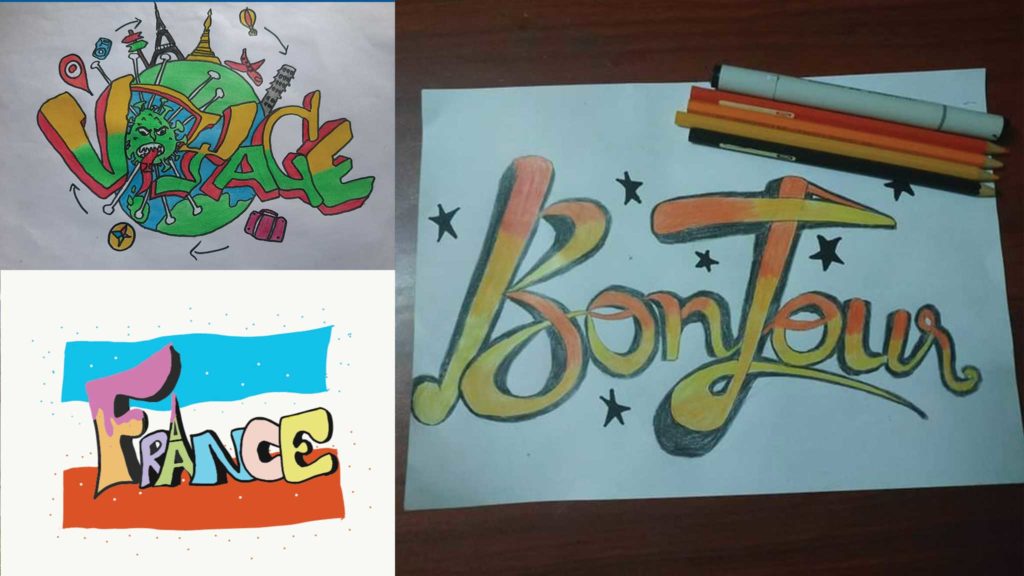 Like a graffiti artist!

Bravo to future graffiti artists who are graffing in French! Here are the 3 selected artworks . 
Voyage by Thin Nandar Aung
Bonjour by Phan Thiri
France by Wai Yan Lin


Sunday meeting with French-speaking guides from Myanmar:
A meeting on our Facebook page to discuss Myanmar culture.
You can find all the cultural and educational activities that were offered to you this week on the theme "Architecture".

See you next week for a new theme!

Stay connected for even more exclusive contents!