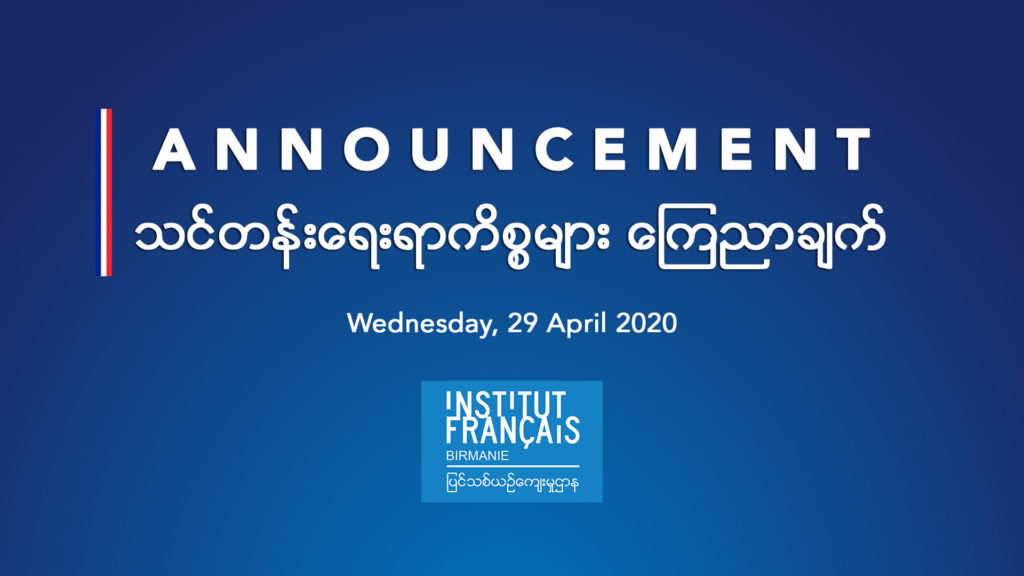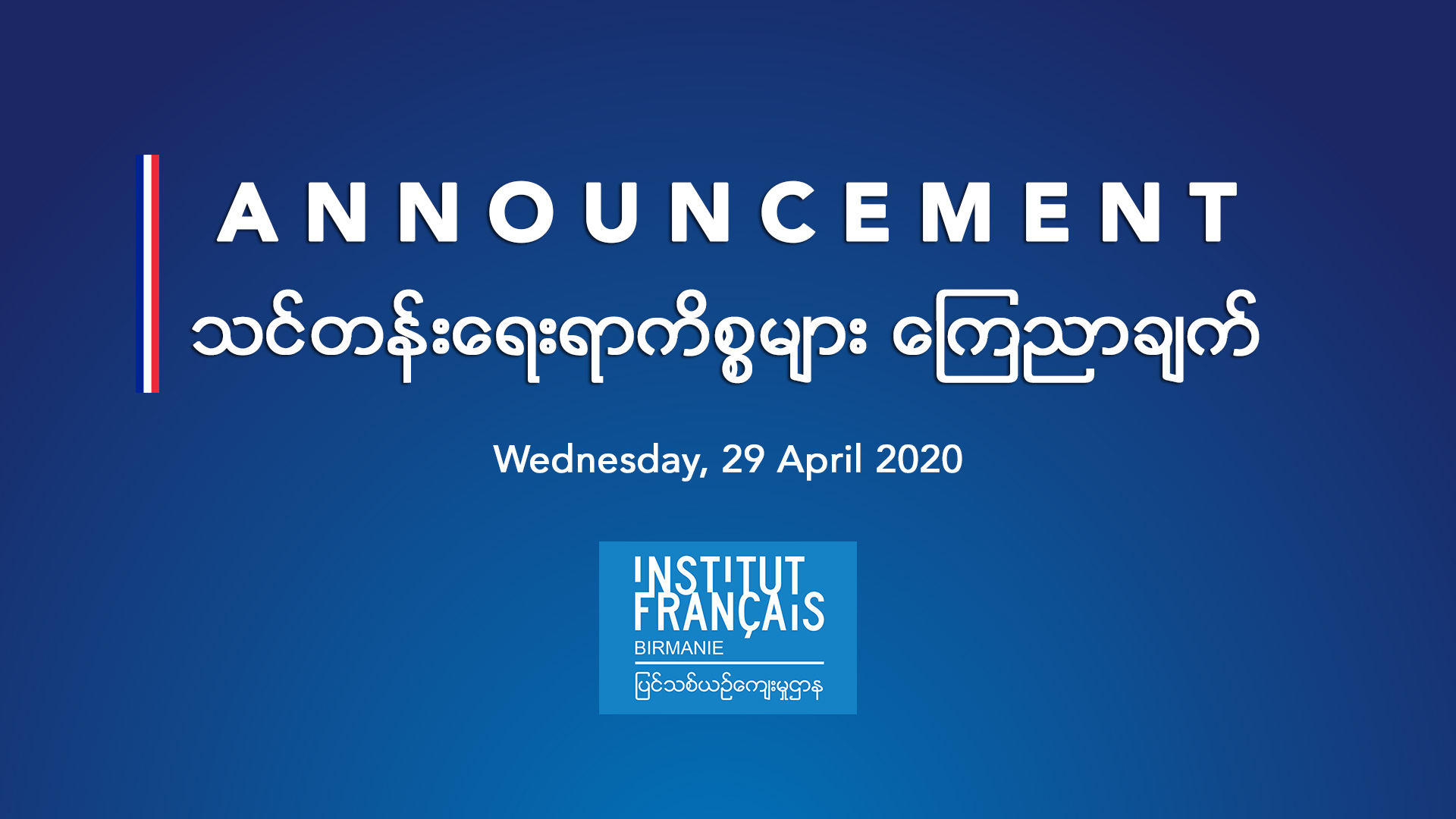 Dear students, dear friends,
In a previous communication, we said that we might be reopening the French Institute as early as May 4th, 2020. However, we must constantly adapt to the evolution of the COVID-19 epidemic in the country and to the measures taken by the authorities. This is the reason why we feel obligated to postpone the reopening of the French Institute. We are now able to tell you that we can meet again on June 1st for online classes, and maybe even at the French Institute if we are granted authorization.
We are fully aware that this temporary interruption of our activities has an impact on your linguistic journey, as well as on the missions of the French Institute since its creation in 1961: to promote cultural exchange and to be a place for debate. Our teams are working hard to offer you daily selection of cultural and educational online activities, while we wait for things to get back to normal. We strongly believe that we owe you even more, and we make it our duty to keep being in close and lively contact with you.
This is why we would like to offer, in partnership with FRANTASTIQUE, an exceptional deal: a free subscription for one month of lessons from May 1st to 31st 2020. But what is FRANTASTIQUE? It is an online platform for French classes: every day, you receive a personalized story and a correction of your exercises via email. You study 15 minutes per day, 5 days a week. We will soon be in touch with you to let you know how to benefit from this offer.
Furthermore, our team of teachers are currently attending an intensive training course to allow us to offer you high quality online classes as of June 1st 2020. Online classes will be especially tailored to our French courses and methods (Alter Ego+) and will be available both from a computer or a smartphone. On June 1st, your teachers will have attended 6 weeks of professional training to guarantee, as usual, the best of French teaching expertise, built on modern teaching principles that come from more than a century of teaching experience. This is an investment that we are making for you, our audience.
Our teams remain available for you, if you require any further information or advice.
We thank you again for the trust you have placed in us, and we would like extend our support in these difficult times.
Best regards,
The management