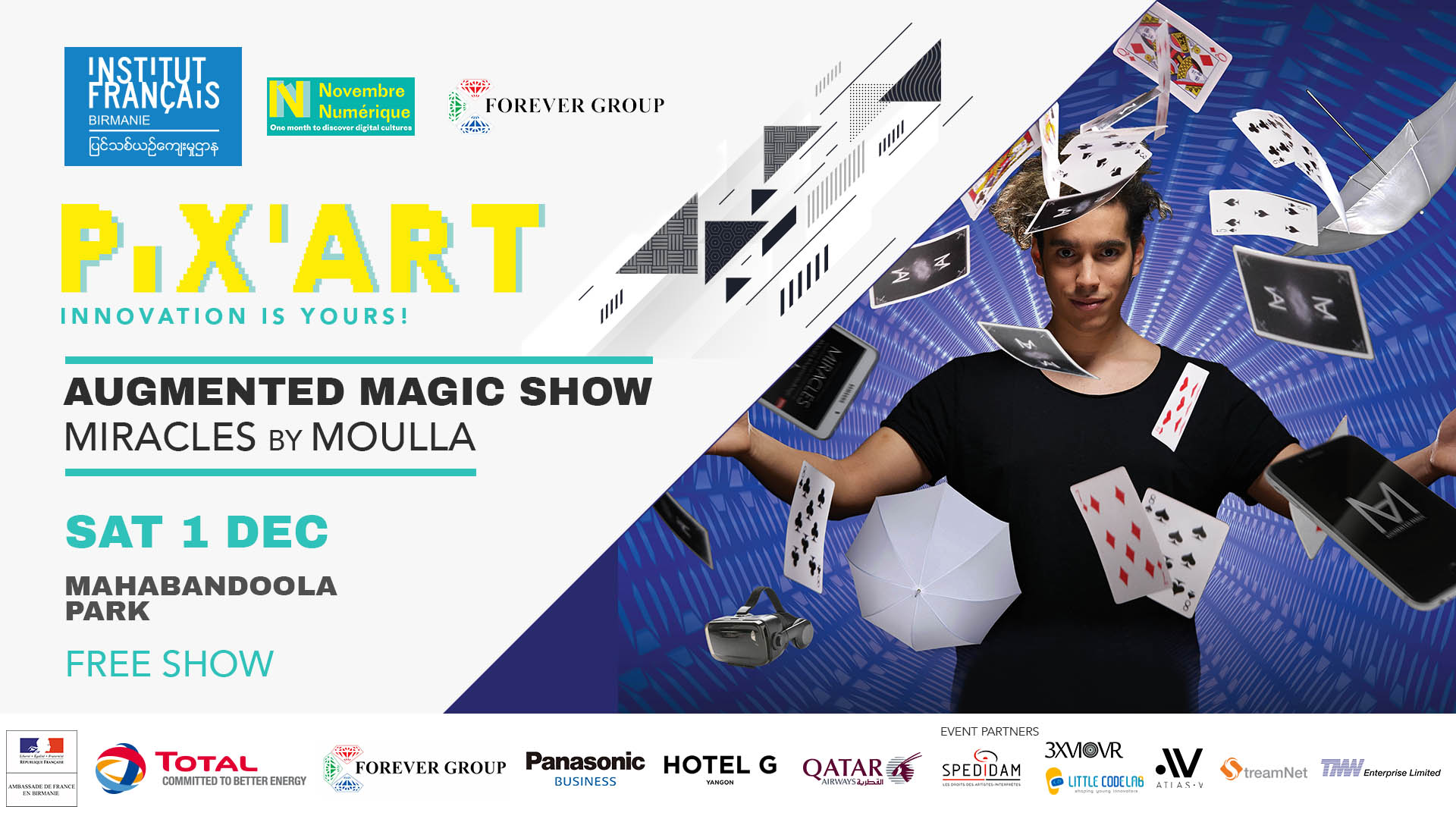 MIRACLES BY MOULLA | AUGMENTED MAGIC SHOW
by Institut Français de Birmanie
201 people viewed this event.
Moulla is a French magician who blends magic art and new technology to create a unique experience between the real and the virtual, building bridges between dreams and reality.
In his world-famous show MIRACLES, Moulla brings you deep down in the history of magic with poetry, technological prowess and laughs. The audience is invited to switch to the other side of the mirror, in a parallel world where everything is possible…
Moulla is performing in Myanmar for the first time, do not miss out on this breathtaking open air free show!
Presented with the support of Total, Forever Group and Qatar Airways.