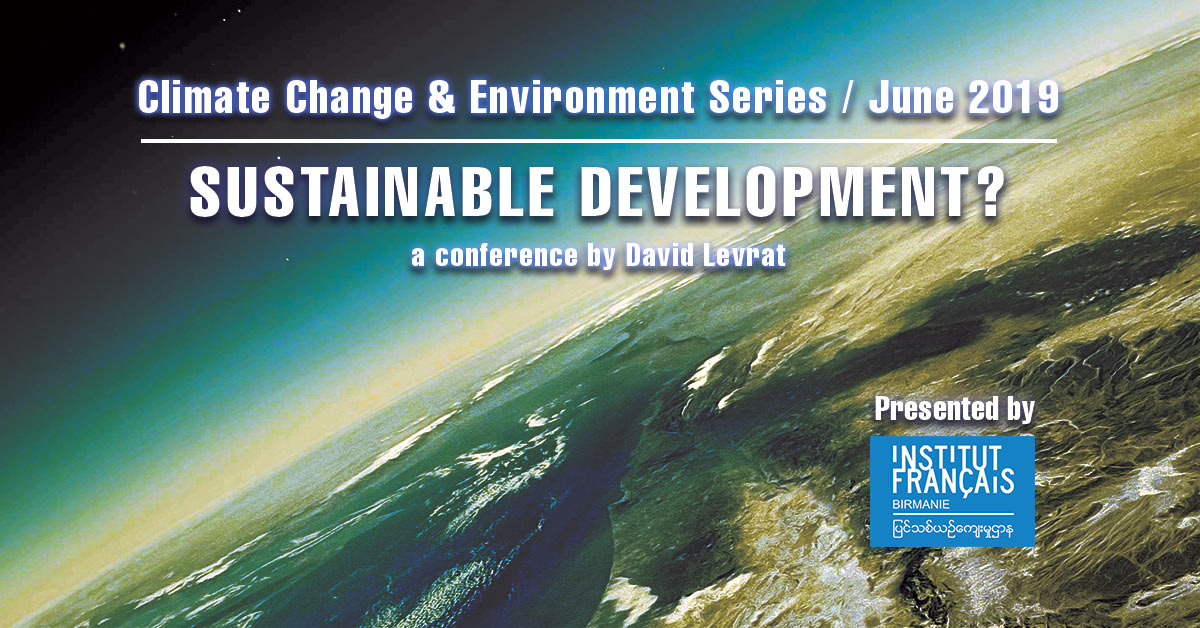 Environment Series | Sustainable Development? Conference
by Institut Français de Birmanie
247 people viewed this event.
Environment Series | Sustainable Development?, a conference by David Levrat
On the occasion of World Environment Day (5th of June every year), the Institut français de Birmanie (French Institute in Myanmar) is organizing a series of events dedicated to climate change and the environment in order to raise awareness about environmental issues.
The second event of this series is a conference entitled "Sustainable Development?" by David Levrat, Tractebel Country Manager for Myanmar.
ABOUT THE CONFERENCE – "Sustainable development?"
Economic growth currently affects the natural capital of the Planet upon which long-term human well-being is dependent on. The presentation will propose facts and figures so that anyone can build its own understanding on natural resources depletion and climate change.
ABOUT THE SPEAKER
Mr Levrat has 15 years of professional experience in the engineering and construction of major power projects. As a manager, he has been involved in large projects that included climate change and social and environmental impact studies. He is presently Tractebel Country Manager for Myanmar, French Foreign Trade Advisor and EuroCham Myanmar Chairman.
Tuesday 11th June at 7pm
Free entry
Conference in English