Conference on the Work and Life of U Aung Khin
May 7, 2019 @ 7:00 pm

-

8:30 pm

Free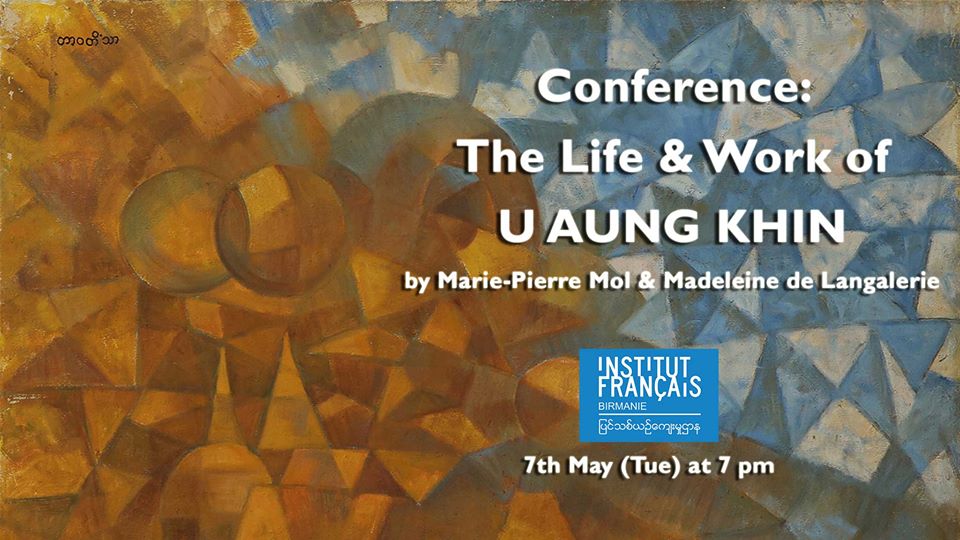 CONFERENCE ON THE WORK AND LIFE OF U AUNG KHIN
U Aung Khin is a pioneer of the modernist movement in Myanmar. His contribution to the Burmese art scene was decisive through his writing on art, his involvement in art associations and groups as well as through teaching. In 1978 he founded the Panthu Sanda Children's Art Centre with his daughter Cho Cho Aung.
At the age of 75 Aung Khin published a manifesto "Reminiscences of Myanmar Art", also known as "Art with Myanmar Sensibility", which summarizes his life-long research on how to appropriate Western technique to express Myanmar-ness. U Aung Khin participated in many art exhibitions and received prestigious awards but sold few of his works.
—
ABOUT THE SPEAKERS
Marie – Pierre Mol is an independent curator and co-founder of Intersections gallery and art consultancy based in Singapore. Intersections' mission is to bridge cultures through art. Marie-Pierre has curated several exhibitions of Burmese artists both in Yangon and in Singapore, as well as exhibitions of French and Singaporean artists in Singapore. Intersections has also been invited to participate in Singapore platform of Art Paris 2015 to present Burmese contemporary artists.
Madeleine de Langalerie is a journalist. Madeleine arrived in Phnom-Penh in 1992 after the Paris Peace Accord to report on the elections. She then served for 15 years until 2005 as manager for TV5 Asia Bureau–Asia region–based out of Phnom-Penh and Bangkok. She chose to stay in Cambodia where she pursues her passion to attract global interest in the talent of Cambodian artists. For this project, she met Cho Cho Aung, painter and U Aung Khin's daughter.
—
7th May 2019 (Tue)
From 7:00 pm to 8:30 pm
Conference in English
Free Entry for all
Lecture hall – Institut français de Birmaine
No.340, Pyay Road, Sanchaung Tsp., Yangon Myanmar
[display-posts include_content="true" id="7277″]