Event Overview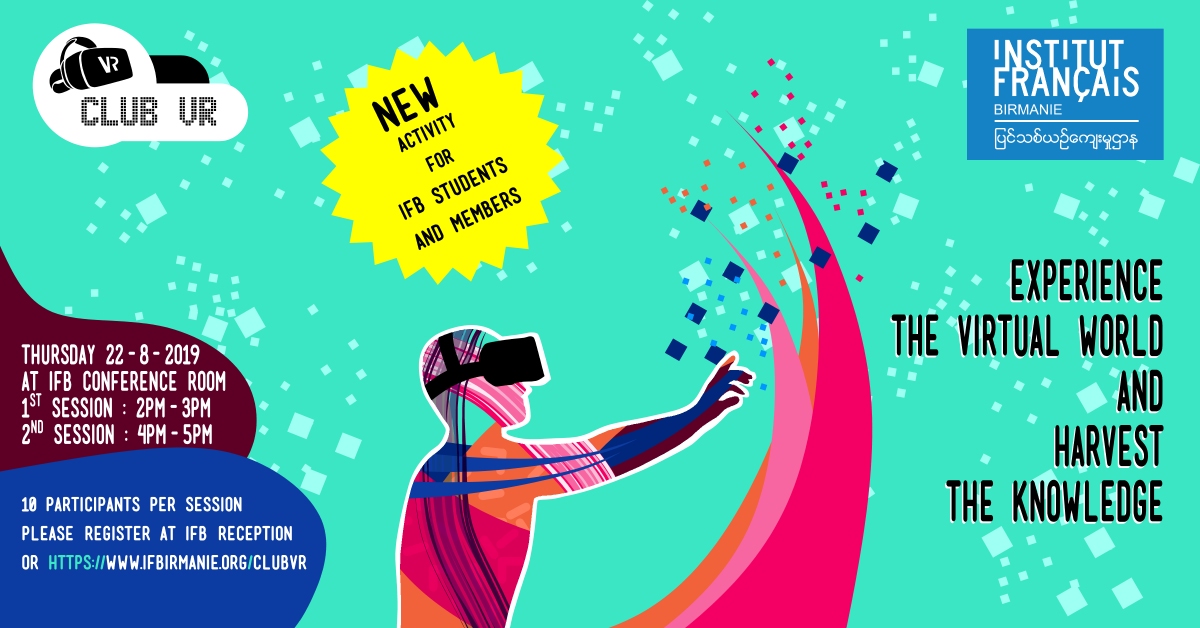 Great news for IFB students and Members
IFB is holding a new activity on coming Thursday 22-AUG-2019.

THE CLUB VR

As the name says, there will be lots of activities on Virtual Reality. This activity will be based on the educational theme. But have fun at the same time. The participants will be able to experience how the virtual reality can help us in our educational life.

The activity will be held in two session. The first session is 2:00PM to 3:00 PM and the second is 4:00PM to 5:00PM. Each session will hosts maximum 10 participants. Please register by using the link below or the register event link on the right side bar.
About Institut français de Birmanie
When & Where
From:2019-08-22 02:00 PM
To:2019-08-22 05:00 PM
Location:

Institut français de Birmanie



Organizer Social