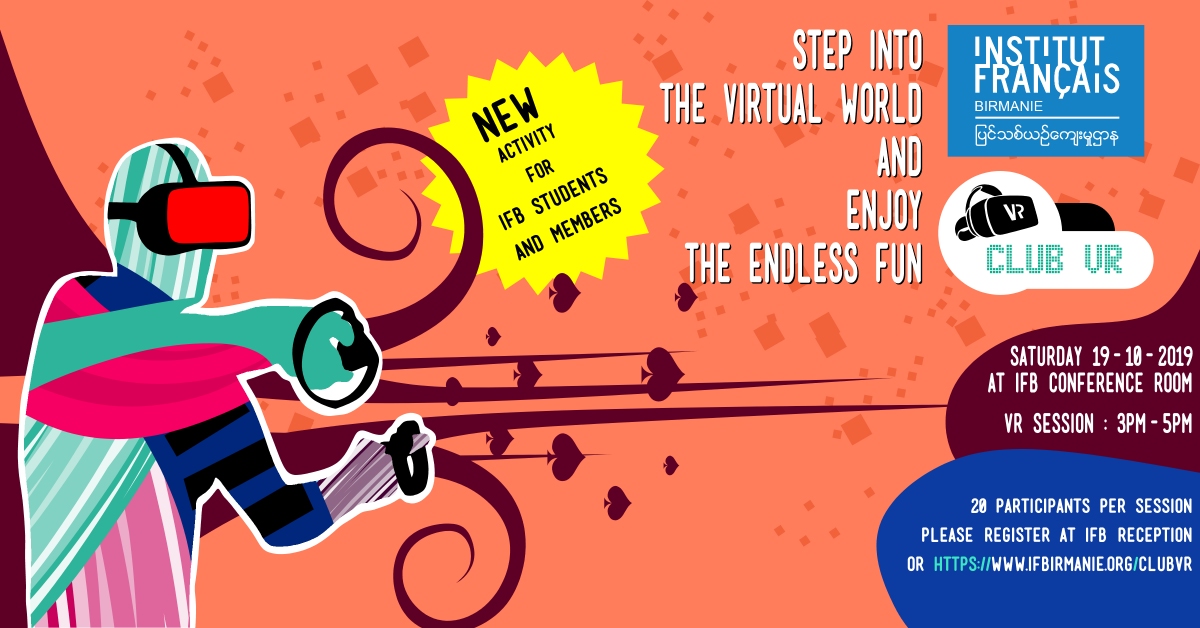 CLUB VR – Virtual Reality Activity for Students and Members
by Institut français de Birmanie
276 people viewed this event.
Hello again, IFB students and Members!!!
IFB is holding a new CLUB VR activity on coming Saturday 19-OCT-2019.
For our students and members, we are hosting this virtual reality events based on FUN and GAMES. Want to be relaxed from studying? Come Join Us at IFB's conference room
The activity will be held from 3:00PM to 5:00PM. This session will host maximum 20 participants. Please register by using the link below or the register event link on the right side bar.