Event Overview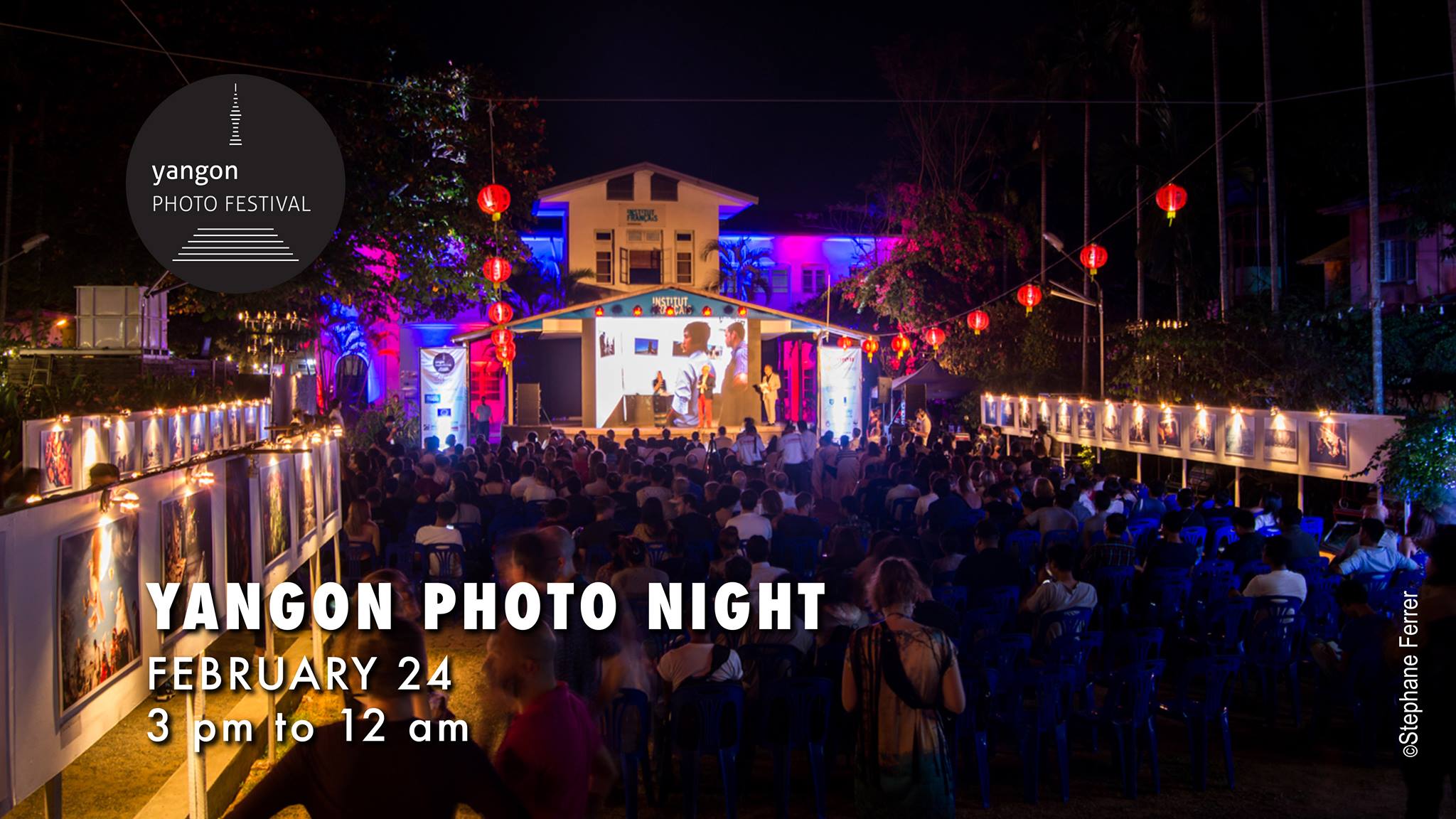 YPF will culminate with the Yangon Photo Night at the French Institute on 24th February.
FREE entry for all event!
---
"PANEL DISCUSSION"
Time: 3pm
How can journalists encourage tolerance?
---
"EXHIBITIONS OPENING: EXODUS"
Time: 5pm
**UNDOCUMENTED**
Exhibiton by John Moore/Getty Images. Curated with Laurence Tan.
John Moore is acclaimed for his 2018 photograph "Girl Crying On the Border". He has covered undocumented immigration to the U.S. for 10 years, always with the intent of humanizing this complex issue.
**KACHIN LIMBO**
Exhibition by Hkun Li and Hkun Lat
The two talented Kachin photographers brings us to Hpare, one the most secluded IDP camp in the world, where displaced Kachin people survive in temperatures often below 0°C..
**DESPARATE JOURNEY**
Exhibition by Kevin Frayer/ Getty Images
Kevin Frayer has won a World Press Photo Award for this exceptional work about the Rakhine crisis.
---
"YANGON PHOTO NIGHT: BEST PHOTO-STORY AWARDS"
Time: 6pm
Myanmar photographers compete for the Best Photo-Story Awards in front of a jury of Myanmar and International personalities. Prizes include CANON cameras and a trip to the opening of World Press Photo awards in Amsterdam.
---
"FESTIVAL CLOSING PARTY"
Time: 9pm
Party Time!
About Institut Français de Birmanie and Yangon Photo Festival
Since its creation in 2008 by Christophe Loviny and the Institut Français de Birmanie, the Yangon Photo Festival (YPF) has trained more than eight hundred visual journalists and documentary photographers from all over Myanmar. Their work is an exceptional testimony of the most important social, cultural and environmental issues facing their country during this historic period.
To register for this event please visit the following URL: http:// →
When & Where
From:2019-02-24 03:00 PM
To:2019-02-24 12:00 AM
Location:

Institut Français de Birmanie